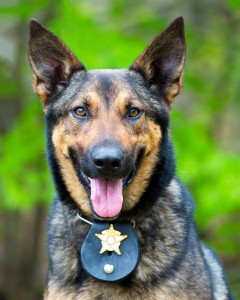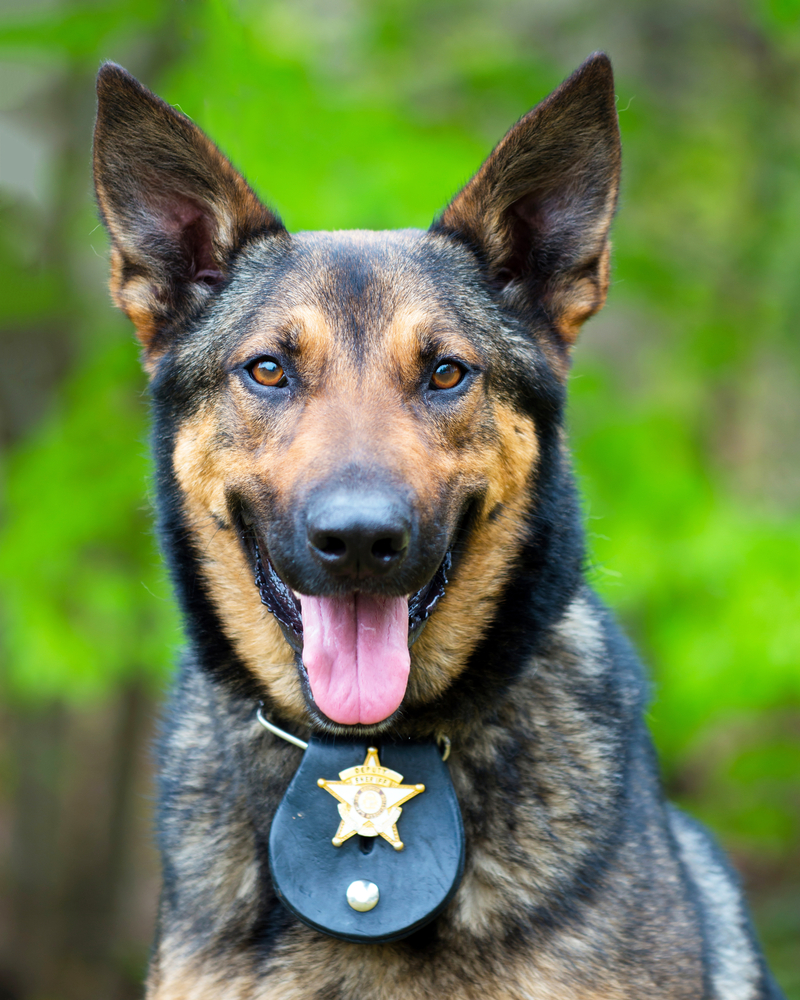 Dogs love stench. They are attracted to different fragrances than we are. They poke in garbage, sniff rear ends, and flop down on the beach to roll in dead fish. So it is not surprising that incidents of dogs discovering homicide victims sprinkle the history of criminal investigations. Most of those discoveries are accidental. Dogs out on walks led their unsuspecting owners to gruesome finds. But they are finds that aid investigators.
People have long used dogs for search and rescue or for tracking live criminals. Why not also the dead? Training of cadaver dogs began in the 1970s. Handlers hid objects that smell like death, such as chemicals or pulled teeth. They taught the dogs to track those odors in various kinds of weather and in different terrains. The dogs also had to distinguish between human and animal remains. The first police dog in the United States exclusively trained for cadaver searches started working in 1974. "Pearl," a yellow lab, made her first find in New York State. She found the clandestine grave of a Syracuse College student, buried four feet deep.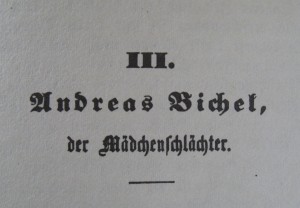 Purposeful use of dogs to search for murder victims might be much older. In 1809, a court clerk used his dog to perform a cadaver search in a German murder investigation. The case was of serial killer Andreas Bichel, known as the Bavarian Ripper (or Mädchenschlächter in German). Two girls disappeared mysteriously in 1806 and 1808 in Bavaria. One had disappeared after visiting Andreas Bichel, but he claimed she had left his home with another man. In May, 1809, one of the girl's sisters visited a tailor and recognized part of the missing girl's skirt in his workshop. She contacted the police, who questioned the tailor. He said Andreas Bichel had given him the material to make him a vest.
The court opened its investigation the following day and searched Bichel's house, finding more clothing from the missing girls, but no bodies. Two days later, the court clerk decided to take his dog for a walk past Bichel's house. This dog most certainly did not have the training of a modern cadaver dog. Nevertheless, it alerted repeatedly at a wood shed. This led to a search of the shed, the discovery of the victims buried behind the shed, and Bichel's confession and conviction. He had lured the girls into his house with the promise of a magic mirror that would show them their future husbands. Then he killed them for their clothing. Bichel was executed on June 9, 1809.
No where in the case report did the dog receive special credit. But the Bichel case might be the first recorded instance of forensic use of a dog to search for a cadaver. And for the history of cadaver dogs' work in law enforcement, we can all express our thanks.
What are some of the unusual things your dog has found using its sense of smell?
Some literature on point:
Paul Johann Anselm von Feuerbach, Andreas Bichel, der Mädchenschlächter. In: Altenmäßige Darstellung merkwürdiger Verbrechen (3rd ed. Aalen: Scientia 1984; 1st ed.Geißen: Müller 1811).
Andrew Rebmann, Edward David & Marcella H. Sorg, Forensic Training and Tactics for the Recovery of Human Remains (Boca Raton, Florida: CRC Press: 2000)
Cat Warren, What the Dog Knows (New York: Touchstone: 2013)
(c) 2014 Ann Marie Ackermann