Who knew?
Abraham Lincoln picked up his pen not only to scratch out the Gettysburg Address and Second Inaugural Address. He also wrote poetry and true crime.
His one true crime short story, published in the Quincy Whig in April 1846, is based on a case he handled as a defense attorney. Lincoln's client never paid him for getting him off on a murder charge, so Lincoln found another way to make money off the case. This story has a delightful twist at the end you're not likely to forget. Since the story is now in the public domain, I've reproduced it for you below.
Lincoln's true crime story is all the more relevant in 2014 because the author of a letter found in the walls of Lincoln's Springfield home was identified this year. In 1987, during renovations of the house, a damaged, half-eaten letter to Lincoln was found in a mouse nest in the walls. The Abraham Lincoln Presidential Library and Museum announced in January that Andrew Johnston, editor of the Quincy Whig, wrote it on March 10, 1846. It was Johnston's nephew, George Pickett, who led the ill-fated Pickett's Charge at the Battle of Gettysburg.
In the mystery letter, Johnston addressed Lincoln's poetry, not his true crime story. Lincoln had written Johnston on February 24, 1846 to say he was working on a poem, so the timing fits. Lincoln submitted "My Childhood Home" in April, 1846, the same month his true crime story appeared. Johnston published "My Childhood Home" in 1847.
Here's Abraham:
**************************
A Remarkable Case of Arrest for Murder by Abraham Lincoln
(also known as The Trailor Murder Mystery)
In the year 1841, there resided, at different points in the State of Illinois, three brothers by the name of Trailor. Their Christian names were William, Henry and Archibald. Archibald resided at Springfield, then as now the seat of Government of the State. He was a sober, retiring, and industrious man, of about thirty years of age; a carpenter by trade, and a bachelor, boarding with his partner in business–a Mr. Myers. Henry, a year or two older, was a man of like retiring and industrious habits; had a family, and resided with it on a farm, at Clary's Grove, about twenty miles distant from Springfield in a northwesterly direction.
—William, still older, and with similar habits, resided on a farm in Warren county, distant from Springfield something more than a hundred miles in the same North-westerly direction. He was a widower, with several children.
In the neighborhood of William's residence, there was, and had been for several years, a man by the name of Fisher, who was somewhat above the age of fifty; had no family, and no settled home; but who boarded and lodged a while here and a while there, with persons for whom he did little jobs of work. His habits were remarkably economical, so that an impression got about that he had accumulated a considerable amount of money.
In the latter part of May, in the year mentioned, William formed the purpose of visiting his brothers at Clary's Grove and Springfield; and Fisher, at the time having his temporary residence at his house, resolved to accompany him. They set out together in a buggy with a single horse. On Sunday evening they reached Henry's residence, and staid over night. On Monday morning, being the first Monday of June, they started on to Springfield, Henry accompanying them on horseback. They reached town about noon, met Archibald, went with him to his boarding house, and there took up their lodgings for the time they should remain.
After dinner, the three Trailors and Fisher left the boarding house in company, for the avowed purpose of spending the evening together in looking about the town. At supper, the Trailers had all returned, but Fisher was missing, and some inquiry was made about him. After supper, the Trailers went out professedly in search of him. One by one they returned, the last coming in after late tea time, and each stating that he had been unable to discover anything of Fisher.
The next day, both before and after breakfast, they went professedly in search again, and returned at noon, still unsuccessful. Dinner again being had, William and Henry expressed a determination to give up the search, and start for their homes. This was remonstrated against by some of the boarders about the house, on the ground that Fisher was somewhere in the vicinity, and would be left without any conveyance, as he and William had come in the same buggy. The remonstrance was disregarded, and they departed for their homes respectively.
Up to this time, the knowledge of Fisher's mysterious disappearance had spread very little beyond the few boarders at Myers', and excited no considerable interest. After the lapse of three or four days, Henry returned to Springfield, for the ostensible purpose of makings further search for Fisher. Procuring some of the boarders, he, together with them and Archibald, spent another day in ineffectual search, when it was again abandoned, and he returned home.
No general interest was yet excited.
On the Friday, week after Fisher's disappearance, the Postmaster at Springfield received a letter from the Postmaster nearest William's residence, in Warren county, stating that William had returned home without Fisher, and was saying, rather boastfully, that Fisher was dead, and had willed him his money, and that he had got about fifteen hundred dollars by it. The letter further stated that William's story and conduct seemed strange, and desired the Postmaster at Springfield to ascertain and write what was the truth in the matter.
The Postmaster at Springfield made the letter public, and at once, excitement became universal and intense. Springfield, at that time, had a population of about 3,500, with a city organization. The Attorney General of the State resided there. A purpose was forthwith formed to ferret out the mystery, in putting which into execution, the Mayor of the city and the Attorney General took the lead. To make search for, and, if possible, find the body of the man supposed to be murdered, was resolved on as the first step.
In pursuance of this, men were formed into large parties, and marched abreast, in all directions, so as to let no inch of ground in the vicinity remain unsearched. Examinations were made of cellars, wells, and pits of all descriptions, where it was thought possible the body might be concealed. All the fresh, or tolerably fresh graves in the graveyard, were pried into, and dead horses and dead dogs were disintered, where, in some instances, they had been buried by their partial masters.
This search, as has appeared, commenced on Friday. It continued until Saturday afternoon without success, when it was determined to despatch officers to arrest William and Henry, at their residences, respectively. The officers started on Sunday morning, meanwhile, the search for the body was continued, and rumors got afloat of the Trailors having passed, at different times and places, several gold pieces, which were readily supposed to have belonged to Fisher.
On Monday, the officers sent for Henry, having arrested him, arrived with him. The Mayor and Attorney Gen'l took charge of him, and set their wits to work to elicit a discovery from him. He denied, and denied, and persisted in denying. They still plied him in every conceivable way, till Wednesday, when, protesting his own innocence, he stated that his brothers, William and Archibald, had murdered Fisher; that they had killed him, without his (Henry's) knowledge at the time, and made a temporary concealment of his body; that, immediately preceding his and William's departure from Springfield for home, on Tuesday, the day after Fisher's disappearance, William and Archibald communicated the fact to him, and engaged his assistance in making a permanent concealment of the body; that, at the time he and William left professedly for home, they did not take the road directly, but, meandering their way through the streets, entered the woods at the North West of the city, two or three hundred yards to the right of where the road they should have travelled, entered them; that, penetrating the woods some few hundred yards, they halted and Archibald came a somewhat different route, on foot, and joined them; that William and Archibald then stationed him (Henry) on an old and disused road that ran nearby, as a sentinel, to give warning of the approach of any intruder; that William and Archibald then removed the buggy to the edge of a dense brush thicket, about forty yards distant from his (Henry's) position, where, leaving the buggy, they entered the thicket, and in a few minutes returned with the body, and placed it in the buggy; that from his station he could and did distinctly see that the object placed in the buggy was a dead man, of the general appearance and size of Fisher; that William and Archibald then moved off with the buggy in the direction of Hickox's mill pond, and after an absence of half an hour, returned, saying they had put him in a safe place; that Archibald then left for town, and he and William found their way to the road, and made for their homes.
At this disclosure, all lingering credulity was broken down, and excitement rose to an almost inconceivable height. Up to this time the well-known character of Archibald had repelled and put down all suspicions as to him. Till then, those who were ready to swear that a murder had been committed, were almost as confident that Archibald had had no part in it. But now, he was seized and thrown into jail; and indeed, his personal security rendered it by no means objectionable to him.
And now came the search for the brush thicket, and the search of the mill pond. The thicket was found, and the buggy tracks at the point indicated. At a point within the thicket, the signs of a struggle were discovered, and a trail from thence to the buggy track was traced. In attempting to follow the track of the buggy from the thicket, it was found to proceed in the direction of the mill pond, but could not be traced all the way. At the pond, however, it was found that a buggy had been backed down to, and partially into the water's edge.
Search was now to be made in the pond; and it was made in every imaginable way. Hundreds and hundreds were engaged in raking, fishing, and draining. After much fruitless effort in this way, on Thursday morning the mill dam was cut down, and the water of the pond partially drawn off, and the same processes of search again gone through with.
About noon of this day, the officer sent for William, returned having him in custody; and a man calling himself Dr. Gilmore, came in company with them. It seems that the officer arrested William at his own house, early in the day on Tuesday, and started to Springfield with him; that after dark awhile, they reached Lewiston, in Fulton county, where they stopped for the night; that late in the night this Dr. Gilmore arrived, stating that Fisher was alive at his house, and that he had followed on to give the information, so that William might be released without further trouble; that the officer, distrusting Dr. Gilmore, refused to release William, but brought him on to Springfield, and the Dr. accompanied them.
On reaching Springfield, the Dr. re-asserted that Fisher was alive, and at his house. At this, the multitude for a time, were utterly confounded. Gilmore's story was communicated to Henry Trailor, who without faltering, reaffirmed his own story about Fisher's murder. Henry's adherence to his own story was communicated to the crowd, and at once the idea started, and became nearly, if not quite universal, that Gilmore was a confederate of the Trailors, and had invented the tale he was telling, to secure their release and escape.
Excitement was again at its zenith.
About three o'clock the same evening, Myers, Archibald's partner, started with a two-horse carriage, for the purpose of ascertaining whether Fisher was alive, as stated by Gilmore, and if so, of bringing him back to Springfield with him.
On Friday a legal examination was gone into before two Justices, on the charge of murder against William and Archibald. Henry was introduced as a witness by the prosecution, and on oath re-affirmed his statements, as heretofore detailed, and at the end of which he bore a thorough and rigid cross-examination without faltering or exposure. The prosecution also proved, by a respectable lady, that on the Monday evening of Fisher's disappearance, she saw Archibald, whom she well knew, and another man whom she did not then know, but whom she believed at the time of testifying to be William, (then present,) and still another, answering the description of Fisher, all enter the timber at the North West of town, (the point indicated by Henry,) and after one or two hours, saw William and Archibald return without Fisher.
Several other witnesses testified, that on Tuesday, at the time William and Henry professedly gave up the search for Fishers body, and started for home, they did not take the road directly, but did go into the woods, as stated by Henry. By others, also, it was proved, that since Fisher's disappearance, William and Archibald had passed rather an unusual number of gold pieces. The statements heretofore made about the thicket, the signs of a struggle, the buggy tracks, &c., were fully proven by numerous witnesses.
At this the prosecution rested.
Dr. Gilmore was then introduced by the defendants. He stated that he resided in Warren county, about seven miles distant from William's residence; that on the morning of William's arrest, he was out from home, and heard of the arrest, and of its being on a charge of the murder of Fisher; that on returning to his own house, he found Fisher there; that Fisher was in very feeble health, and could give no rational account as to where he had been during his absence; that he (Gilmore) then started in pursuit of the officer, as before stated; and that he should have taken Fisher with him, only that the state of his health did not permit. Gilmore also stated that he had known Fisher for several years, and that he had understood he was subject to temporary derangement of mind, owing to an injury about his head received in early life.
There was about Dr. Gilmore so much of the air and manner of truth, that his statement prevailed in the minds of the audience and of the court, and the Trailors were discharged, although they attempted no explanation of the circumstances proven by the other witnesses.
On the next Monday, Myers arrived in Springfield, bringing him the now famed Fisher, in full life and proper person.
Thus ended this strange affair and while it is readily conceived that a writer of novels could bring a story to a more perfect climax, it may well be doubted whether a stranger affair ever really occurred. Much of the matter remains in mystery to this day. The going into the woods with Fisher, and returning without him, by the Trailers; their going into the woods at the same place the next day, after they professed to have given up the search; the signs of a struggle in the thicket, the buggy tracks at the edge of it; and the location of the thicket, and the signs about it, corresponding precisely with Henry's story, are circumstances that have never been explained. William and Archibald have both died since—William in less than a year, and Archibald in about two years after the supposed murder. Henry is still living, but never speaks of the subject.
It is not the object of the writer of this to enter into the many curious speculations that might be indulged upon the facts of this narrative; yet he can scarcely forbear a remark upon what would, almost certainly, have been the fate of William and Archibald, had Fisher not been found alive. It seems he had wandered away in mental derangement, and, had he died in this condition, and his body been found in the vicinity, it is difficult to conceive what could have saved the Trailors from the consequence of having murdered him. Or, if he had died, and his body never found, the case against them would have been quite as bad, for, although it is a principle of law that a conviction for murder shall not be had, unless the body of the deceased be discovered, it is to be remembered, that Henry testified that he saw Fisher's dead body.
**********************
Would you feel comfortable having Abraham Lincoln as your defense attorney?
Literature on point:
Jennifer Tapley, Lincoln's mystery letter written by Quincy Whig editor in 1846, http://www.wgem.com/story/24356487/2014/01/03/lincolns-mystery-letter-written-by-quincy-whig-editor-in-1846
Library of Congress Virtual Programs & Services, Lincoln as Poet, http://www.loc.gov/rr/program/bib/prespoetry/al.html
Mike Henry, What They Didn't Teach You in American History Class (Lanham, Maryland: Rowman & Littlefield 2014)
Read More
Where can you find the greatest number of true crime titles under one roof?
Laura James, attorney and true crime author, recently posted a blog about the Borowitz collection at Kent State University. Albert Borowitz himself published about true crime history. I've read some of his work, and his analysis of Friedrich Schiller role in midwifing the birth of the genre in Germany has won my undying recognition. This post originally appeared on Laura's site "CLEWS: Your Home for Historic True Crime." Clicking on the permalink below the post will take you directly to her site.
Here's Laura James:
(The Borowitz Collection is the greatest private true crime library ever amassed. This year the current owner, Kent State University, geared up to celebrate the 25th anniversary of the donation of the entire ensemble. In addition to all kinds of special events, the university put together a catalogue for a special exhibit of the gems of the collection. They asked me to write an introduction for the catalogue, which pleased me to no end, so this is what I came up with to introduce Albert Borowitz and his books.)
* * * 
Thanks to the lawmakers and the industry of our criminal courts and mass printers, more or less careful records of murder and mayhem and their aftermath have been kept for ages. But true crime publications tend to be as short-lived as their subjects. Recognizing their value, Albert Borowitz, one of the great true crime historians and connoisseurs of this age, spent decades of his life amassing the largest known private library in the theme, a collection of true crime books exceeding ten thousand volumes, some going back to the 1600s. In doing so, the multilingual American lawyer managed to save generations of stories from several continents, rescuing many books and hundreds of old crime broadsides from extinction, with no other copies left in existence. Now ensconced at Kent State University , it is an awesome trove for researchers and a gift to true crime mavens.
One must envy the energy and passion of anyone who can collect ten thousand of anything, let alone these stories. True crime certainly has its critics. Everyone has personal preferences. And there are fads and poor examples in every genre. But what elevates this particular ensemble is Borowitz's impeccable taste. There's not a lot on the professional criminal class (the Mafia, for example) because their motives are simple, brutish, and uninteresting. There's not all that much on modern serial killers, either (compared to the prodigious output of such stories in the last few decades). Borowitz thinks serial sex killers are "boring." Now that we have them figured out, we know their motives and patterns of conduct; there is no mystery to examine, no unanswered question left, and Borowitz tells us our time is better spent elsewhere.
The Borowitz collection is also exceptional for its depth of legal scholarship. For it is in essence a law library, part of a long tradition among attorneys and judges of collecting case studies (and handsome books). As thankful members of an organized and lawful society, attorneys in particular are compelled by principles of stare decisis to know the past, which forms our common law. In that sense, studying criminal cases is for some of us a moral and legal imperative. That it can also be an enjoyable process should go without saying.
These true crime stories do more, though. They also feed a common hunger for the truth, the whole truth, and nothing but the truth. This ancient oath has been taken over this or that holy book for more than two thousand years. Today, the oath (or affirmation, for secularists) still carries a threat of imprisonment, because the truth is so valuable. Truth means reliability, certainty. And when we get to the truth, we can answer hard questions. Criminal law teems with characters who have been captured, as in amber, by sworn testimony. For the psychologists and sociologists (armchair and otherwise), true cases are rife with answers to the riddles of human conduct and questions of responding to it. Some of us purists even snub fiction and all the figments of crime novelists. Made-up characters and fancied circumstances contrived by a single mind cannot begin to rival the complexity of human conduct. Truth is indeed stranger.
It is often when an elusive truth should be knowable — when the evidence is abundant, the record extensive — that we are most driven to find an answer, and that is reflected in this collection. As true crime fans know, reading one book can draw you more deeply into the literature until you've read all there is to read about a particularly mesmerizing matter and you can sit back, sated, and contemplate the question at hand knowing you've learned all there is to learn of it. As Borowitz himself has said, "in the study of crime, as in life, the puzzle goes on forever." We see Borowitz's research trails in these shelves, share some of his fascinations, and recognize that he has dug deeper and found more in every instance.
Included in his collection are more than 250 volumes on the eternal mystery of Jack the Ripper. Lizzie Borden takes up an entire shelf with more than forty titles to her name. Jesse James has sixty books, going back to 1880. The Praslin murder, a worldwide sensation in 1847, is here represented by twelve extremely rare and quite valuable books in both English and French. Other priceless, one-of-a-kind, historically significant treasures are too many to list.
The collection has continued to grow in a quarter century by acquisition and donation. Beyond the bookshelves are cultural artifacts worthy of the time of scholars as well as the morbidly curious. They include such items as a hangman's hood, a poison ring, Staffordshire figurines of the murderous Mr. and Mrs. Manning, and the private papers of author Leo Damore, the reporter who broke the story of Chappaquiddick. One can take such things as the sign of a healthy culture; totalitarian states are quick to suppress true crime stories and the paraphernalia that often accompanies them. Those of us who know better celebrate the literature of true crime, which has time and again proven its value those of us who actually recognize and embrace it as the parent of innumerable works of art.
Borowitz will continue to earn accolades from his fellow enthusiasts long into the future not only for his own remarkable achievements in the genre but for his generosity in sharing his collection with the public. To think that a single person acquired all these books, read them all, and indexed them all in Blood & Ink is to know that Albert Borowitz is the legal guardian genius of the genre, and the Borowitz Collection is in and of itself a work of art.
(c) Laura James August 02, 2014; reblogged with permission | Permalink
Read More
Why is Friedrich Schiller called the father of the modern true crime story in Germany? It's because his debut crime story changed the genre. Schiller shifted the focus from sensationalism to motive. Here's the tale in a nutshell.
Christian Wolf,* the poor, half-orphaned son of an innkeeper, fell in love. Because he was ugly, the only way he could woo his Johanne was by showering her with gifts. To afford them, he hunted in the bordering royal forest. But that was poaching. According to law, all forest game belonged to the sovereign.
Robert, the game warden, also loved Johanne. He wanted nothing more than to eliminate his rival. Robert frequented Wolf's inn, just to investigate the sources of the innkeeper's good fortune. The he started tracking Wolf through the woods. He eventually caught Wolf in the act, forcing Wolf to sell his inn to pay the fine for poaching.
Now Wolf had no income. He had no other choice than to return to poaching. But two more arrests led to four years in prison. There, other prisoners taught Wolf how to live a criminal life. After his release, no one would offer him a job, even as a swineherd. Full of anger, Wolf returned to poaching, and when he encountered Robert in the woods, shot and killed him in revenge. Wolf then became the leader of a feared band of robbers living deep in the woods. Theirs was the only society in which he found any kind of acceptance or honor. He became a famous, feared highwayman, known as the "innkeeper of the 'Sun.'"
One year later, the band's infighting got on Wolf's nerves. He realized how immoral he'd become. Wolf decided to cross the border into Prussia, become a soldier, and lead a just life. But on the way to Prussia, a watchman thought he looked suspicious and arrested him. When the judge showed him compassion, Wolf revealed his identity. "I am the innkeeper of the 'Sun,'" he announced.
Schiller ended the story with the confession. He left out the trial and execution (although they really did occur). Rather, Schiller asks what society did that forced Wolf to turn to crime. Is a law against hunting fair when people are starving? May a law enforcement officer stake out a rival for personal reasons? Have our prisons become schools of crime?
What was the last true crime book you read? Did it focus more on the trial and punishment or on societal conditions that contribute to crime?
*Schiller provided a fictitious name. The real criminal, on whom this story is based, was Johann Friedrich Schwan.
(c) 2014 Ann Marie Ackermann
Read More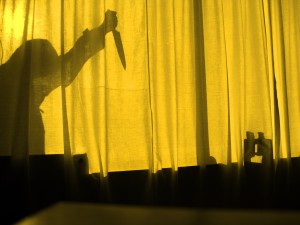 Murder mystery authors harbor a secret they don't want you to know. I won't exactly tell you the secret (it would spoil mystery books for you forever after), but I can tell you a bit about the theory behind it.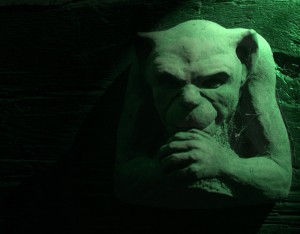 At a writers' conference for murder mystery authors near Seattle in the early 1990s, I learned a bit of the craft. Classic whodunits follow a proscribed convention. The culprit appears in the opening chapter(s), where the author identifies him or her by using a trick based on Jungian psychology. According to theory, your subconscious mind picks up on that trick and knows instantly who the murderer is. And that is what makes the mystery emotionally satisfying: you know the right guy has been caught. At the end, your conscious knowledge of the wrongdoer's identity catches up with your subconscious awareness.
Identifying the perpetrator is what lies at the heart of the murder mystery. It also underscores the difference between true crime and the murder mystery. In most cases, we already know the identity of the killer before we pick up a true crime book. As one critic put it, "It is not the identification of the killer that provides the [enjoyment] in the true crime tale (as it does in detective fiction), but the ascription of an intelligible motive for the crime."* Germany's renowned poet, Friedrich Schiller, would agree. In his first true crime story, he wrote that dissection of the criminal's motive is the driving force of the true crime genre.
What do you think prompts most people to read true crime today? Motive? Entertaintment? Curiosity about police investigations? 

Literature on point:

*Sara L. Knox. Murder: A Tale of Modern American Life (Durham, N.C.: Duke Universtiy Press 1998) pp. 110-11.

Friedrich Schiller, Criminal from Lost Honor.

(c) 2014 Ann Marie Ackermann
Read More
What distinguishes true crime from other non-fiction? If you were to measure its pulse, where in the story should you place your two fingers?
The German poet Friedrich Schiller (1759-1805) would say motive. He should know. He revolutionized the true crime genre in Germany. Before Schiller came along, the German true crime genre had a different emphasis. It provided sensational details of misdeeds and the criminal's repentance. Those details were supposed to instill a respect for the law and scare the readership into upright behavior.
But Schiller bucked convention and he admitted it. The problem with the sensationalist crime story, he wrote, is the emotional distance between reader and criminal. It leaves readers shaking their heads over behavior they don't understand. They no longer view the perpetrator as human, but as a different species. If the author really wants to move the audience, wrote Schiller, he or she must pick up a scalpel and dissect the motive. Readers must not only see the protagonist commit crimes. They must see him want to commit them.
How do psychology and circumstances interact to produce criminal conduct? That became the new focus of Germany's true crime genre. In the introduction to his own true crime story, Schiller wrote: "In the entire history of mankind, no chapter is more educational for the heart and soul than the history of human aberrations. For every great crime, an equally great force is at work."
What was the last true crime story you read? Did it focus more on motive, sensationalism, or forensic techniques?
Some literature on point:
Gail K. Hart, Freidrich Schiller: Crime, Aesthetics, and the Poetics of Punishment (Newark: University of Delaware Press 2005)
Jeffrey L. High, Schiller's Literary Prose Works: New Translations and Critical Essays (Rochester, New York: Camden House 2008)
(c) 2014 Ann Marie Ackermann
Read More
Who is the most famous true crime author in the world? Truman Capote, perhaps? Or Ann Rule?
Think again.
If you travel back to the French and German origins of the true crime genre, you'll find Germany's greatest poet. He not only wrote his own true crime story, he edited a true crime collection and gave the new genre his blessings. And you know his name. World-renowned for writing the Ode to Joy and William Tell, Friedrich Schiller (1759-1805) launched the true crime genre in Germany.
But it was France that inspired him.
Most scholars credit Francois Gayot de Pitaval with creating the contemporary true crime genre. He published a collection of criminal cases between 1734 and 1743. Although he wasn't the first author to write about crime, he offered something new. Pitaval probed the psychological depths of the criminal mind and retold the stories with narrative flair. This combination captivated the public. Pitaval's collection became a bestseller of the 18th century, sparking translations and further editions.
In Germany, Schiller was fascinated. He inaugurated Pitaval's collection in Germany by editing the debut German edition. In his introduction, Schiller recommended studying criminal cases. Crime, he wrote, is a thought-provoking, fertile field for fiction. His own true crime story also prefigured the modern true crime story. We'll look at that story in a future blog.
What is your favorite true crime story and why do you like it?
Mine is And the Sea Will Tell by Vincent Bugliosi and Bruce B. Henderson. I like the exotic location (South Sea atoll) and the fascinating way the authors cast doubt on desert island arithmatics. Four (the number of people on the island) minus two (the number of people who disappeared) doesn't necessarily equal two (the number of murderers).
Some literature on the French and German origins of the true crime genre:
Albert Borowitz, Blood & Ink: An International Guide to Fact-based Crime Literature (Kent, Ohio: Kent State University Press, 2002)
Mary Lindemann, Narratives of Dismembering Women in Northern Germany, in Women and Death 1 (Helen Fronius, Anna Linton, eds.; Rochester, NY: Camden House 2008) pp. 76-92.
Martin Rosenstock, The Anti-Detective Novel in German, English, and Swiss Literature (dissertation, Univ. of California, Santa Barbara, 2007).
(c) 2014 Ann Marie Ackermann
Read More