Ein wahrer, historischer Kriminalfall über einen rekordverdächtigen Mord, Heldentum und internationale Intrige. Dieses preisgekröntes Buch wird am 18. September 2019 auf Deutsch erscheinen.

Wer hätte gedacht, dass ein 150 Jahre altes Förstertagebuch die Tür zu einem Mord öffnen würde?
Die Entdeckung dieser Geschichte fing mit der Vogelkunde an. Die ehemalige US-amerikanische Strafrechtlerin Ann Marie Ackermann ist Hobbyvogelkundlerin. Als sie einen Artikel über die Geschichte Bönnigheims Vogelwelt schreiben wollte, gab ihr der Vorsitzende der Historischen Gesellschaft Bönnigheims ein Förstertagebuch als Quelle.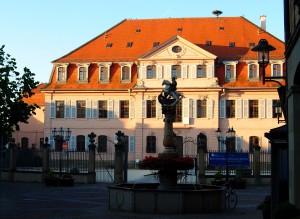 Zwischen Passagen über Eisvögel, Haselhühner, und die Jagd berichtet der Förster von einem Mord, der 1835 in Bönnigheim geschehen war. Ein Unbekannter erschoss den Stadtschultheißen. Erst 1872 wurde der Mord per Brief aus Washington, D.C. aufgeklärt. Durch gemeinsame Recherchen der Stadtverwaltung und der Forstverwaltung wurde die Richtigkeit des Briefes bestätigt. Dies ermöglichte der Staatsanwaltschaft Heilbronn den Fall zu schließen.
Das macht diesen Fall einzigartig für das 19. Jahrhundert. Kein anderer Mord wurde erst nach mehr als 30 Jahren aufgeklärt. Es war auch außergewöhnlich, dass jemand in den USA einen Mord in Württemberg aufklären konnte. Nach der Flucht des Täters in die USA, eröffnete sich ein neues Kapitel der US-Geschichte: Währen des Mexikanisch-Amerikanischen Krieges trat er in eine Kompagnie deutscher Freiwilliger ein, und fiel als erster Soldat unter dem späteren Bürgerkriegshelden Robert E. Lee.
Robert E. Lee; Library of Congress Prints and Photographs Division, Washington, D.C.; Julian Vanneson photographer; public domain
Nachdem sie 10 Jahre als Staatanwältin im Bundesstaat Washington gearbeitet hatte, zog Ann Marie Ackermann nach Deutschland, wo sie freiberuflich übersetzte, z.B. über ausländisches und internationales Strafrecht. Sie hat mehrere Monographien und Magazinartikel geschrieben.
Ann Marie Ackermanns Buch wird von dem Verlag Kent State University Press, auf Englisch, unter dem Titel Death of an Assassin: The True Story of the German Murderer Who Died Defending Robert E. Lee am 1. September 2017 veröffentlicht. 2018 gewann es einen amerikanischen Buchpreis für wahre Verbrechen (Independent Publisher Book Award, true crime, bronze). Zudem bietet sie einen Vortrag und eine Stadtführung in Bönnigheim an. Sie schreibt auch einen Blog (auf Englisch) über historische Straftaten in Deutschland und den USA.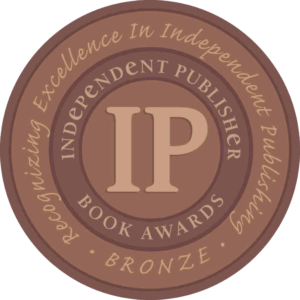 Der Silberburg-Verlag veröffentliche eine deutsche Version des Buches 2019. Die Veranstaltung für die Buchpremiere gewann für Baden-Württemberg den "Regionalliteratur" Wettbewerb des Börsenvereins des Deutschen Buchhandels und dabei Förderung vom Bundesministerium des Innern, für Bau und Heimat.
Pressestimmen:
Es gibt Geschichten, die sind einfach zu gut, um erfunden zu sein. Diese hier ist eine davon.
– Stuttgarter Zeitung
Der Fall ist außergewöhnlich und steckt voller Superlative. Er ist historisch, einzigartig und spektakulär – besonders für die Kriminaltechnik.
– Ralf Michelfelder, Präsident des Landeskriminalamts Baden-Württemberg
[Einer] der spektakulärsten Mordfälle Württembergs.
– Heilbronner Stimme
[Ackermanns] Wiederherstellung von Bönnigheim im 19. Jahrhundert liest sich wie ein Jane Austen Roman gefüllt mit Spitzbuben, einem schönen Mädchen, einem pflichtbewussten Arzt und sogar einigen liebenswerten Schluchtspechten.
— Journal of Southern History
Ein Höhepunkt von Ackermanns Buch ist die Beschreibung, wie [der Ermittler den Fall] anpackte, in dem er Zeugen vernahm, über Spüre grübelte und ballistisches Beweismaterial untersuchte.
– Washington Post
Eine unerhört spannende Geschichte, eingewoben in ein Zeitbild von epischer Bedeutung.
– Zeitschrift des Zabergäuvereins
 Eine der merkwürdigsten Stories der Geschichte.
– San Francisco Book Review
[Tod eines Mörders] ist ein unterhaltsamer Rückblick auf sehr menschliche Figuren am Rande eines großen Umbruchs.
– New York Journal of Books
 Ein fesselnder Abschnitt der Geschichte.
– Seattle Post Intelligencer
So komme es zu einem möglichen Weltrekord: die älteste Belohnung zur Ergreifung eines Mörders, die jemals bezahlt wurde.
– Bietigheimer Zeitung
Wenn Sie mehr Informationen über das Buch bekommen möchten, können Sie meinen Newsletter (auch auf Englisch) hier abonnieren.