The Bean King
Twelfth night cake wasn't officially part of my online medieval Christmas cooking class at eatmedieval. But it was, indirectly. When Giles Gasper, the history professor who contributed some online lectures mentioned a 14th-century Christmas custom of the bean king, I knew I'd heard of that tradition somewhere. It involves baking a cake with a bean in it, and whoever gets the slice of cake with the bean in it is king for the day.
Giles comments sent me rifling through my cookbooks.
I found it in my Mexican cookbook: rosca de los reyes, the Mexican version of twelfth night cake or king cake, which is made on 12th day of Christmas, January 5. And there it was in the recipe: Hide a tiny doll or bean in the bread, and whoever finds it is supposed to host the next party on February 2, or Candlemass. And if you google Rosca de los Reyes, and you'll find that whoever finds the bean or doll gets to be king for the day. Bingo!
Rosca de los Reyes, the Mexican twelfth night cake
I asked Giles Gasper if two traditions are related, and he thought they probably were. My conversation with him prompted me to explore a tradition that has largely died out in England, but apparently lives on elsewhere – and to celebrate it at home for the first time. I made my very first twelfth night cake.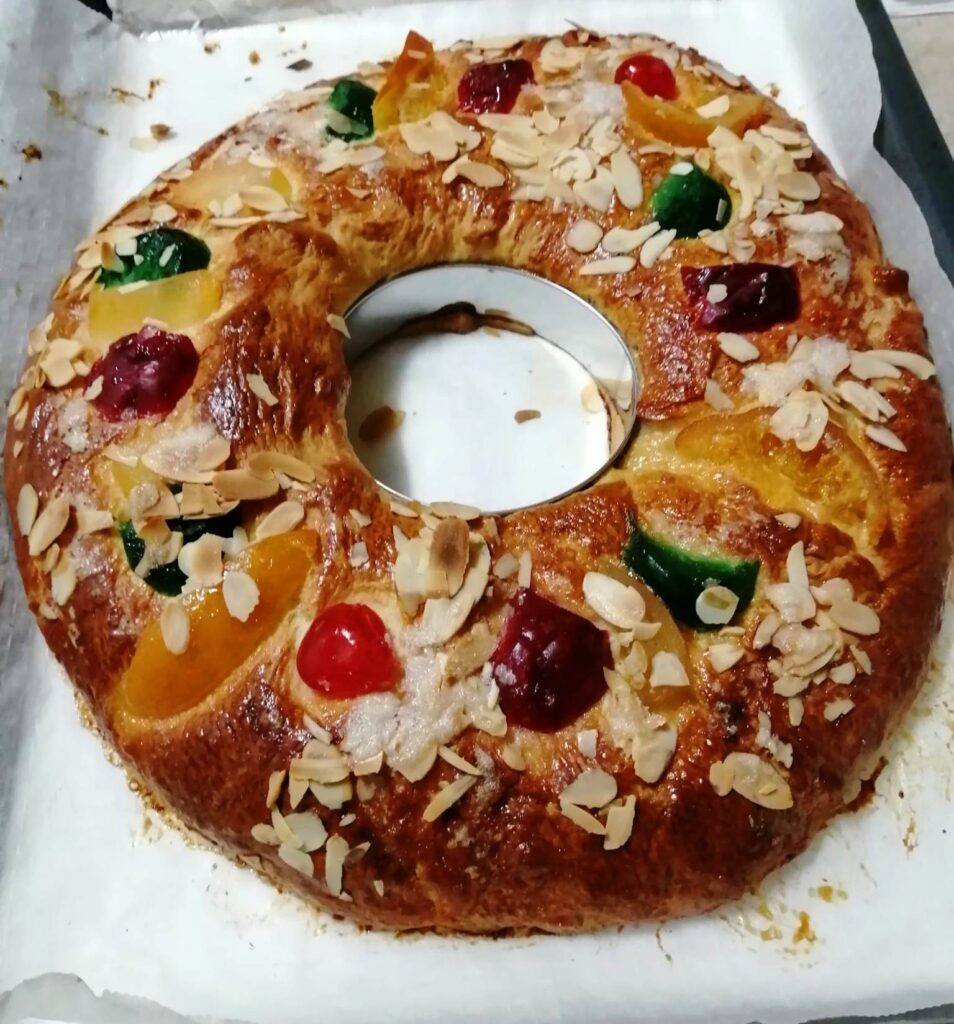 A little internet research indicates that Mexico is not the only country that still makes twelfth night cakes. France does too. The French make puff pastries called galette des rois and crown the person who finds the bean with a paper crown. Although I haven't experienced it in Germany, the Germans and Swiss apparently make a Dreikönigsküchen using an almond instead of the bean. France, Germany, Switzerland, and Spain celebrate with their twelfth night cakes on Epiphany (January 6) instead of the Twelfth Night (maybe their versions should be called thirteenth night cakes!).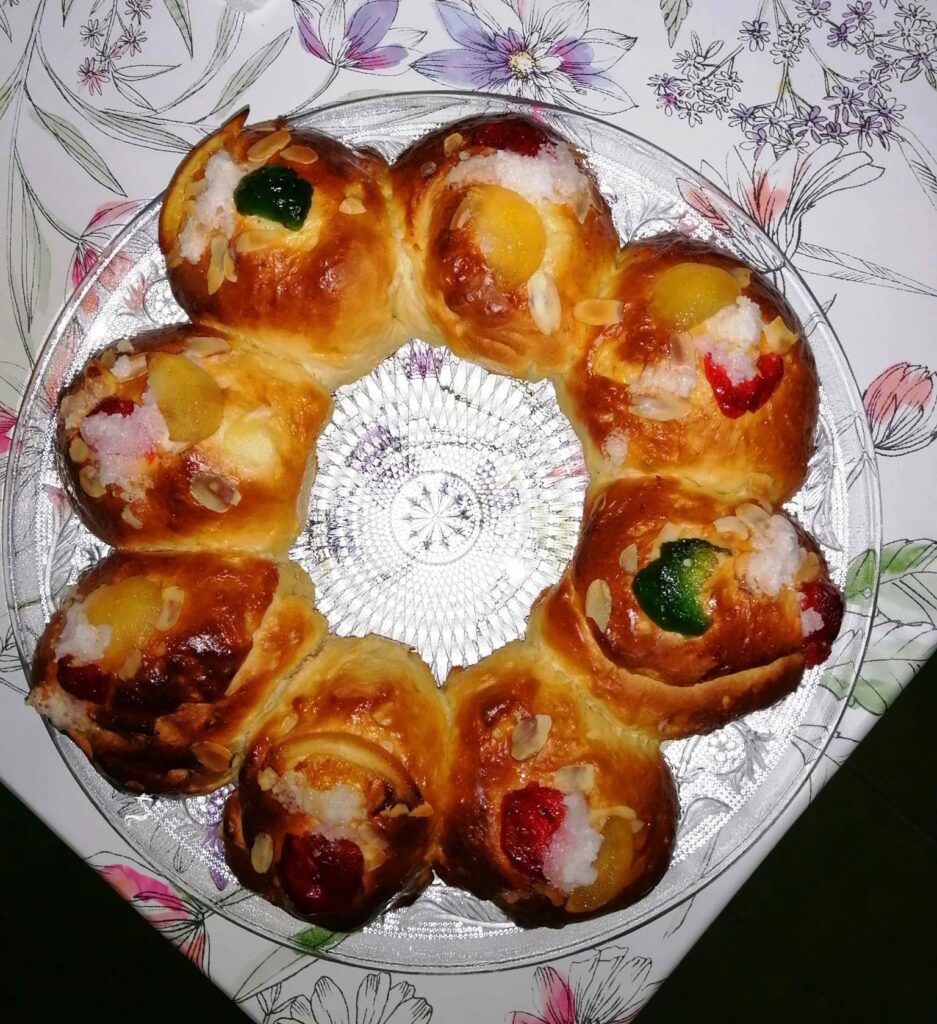 A Scientific American blog post says that the twelfth night cake tradition dates bake to the Roman festival Saturnalia. Celebrated during the winter solstace, it honored the god of agriculture, Saturn. The Romans baked fava beans in a cake, and whoever found the bean got to be king for the day. In the Middle Ages, Christians appropriated this tradition for Epiphany.
"I Want to Abdicate!"
For Epiphany, I baked a fava bean in a Mexican twelfth night cake. The recipe – a yeast cake studded with candied fruits and nuts – is a fluffier version of the German Christmas Stollen. And because I read that Mexicans also celebrate Epiphany with a piñata, I made one and filled it with candy, coins, and confetti. Whoever finds the bean, I told the family, gets to break the piñata.
It turned out more suspenseful than we expected. We were down to the last piece of cake and I was starting to worry that someone had accidentally swallowed the bean when my 23-year-old son found it. King for the day!
But no. Adult children don't always want to play by the rules. "I want to abdicate," he said. "What are the rules of succession?" (This is the child who used to cite the Geneva Convention against me whenever I tried to punish him as a teenager.)
Sorry, but abdication is not allowed with the twelfth night cake, right? Even if it isn't exactly a medieval rule, my husband and I insisted it was. So my son broke the piñata, and five minutes later he was happily dividing his treasures with his brother — a nice way to end Epiphany.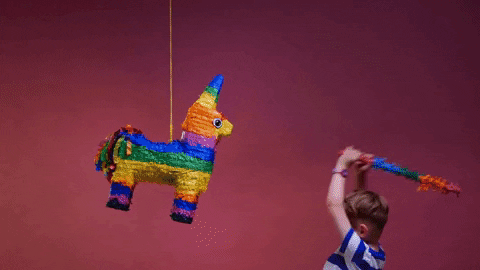 And in that vein, may I wish you, as the Mexicans would say, un Feliz año nuevo?