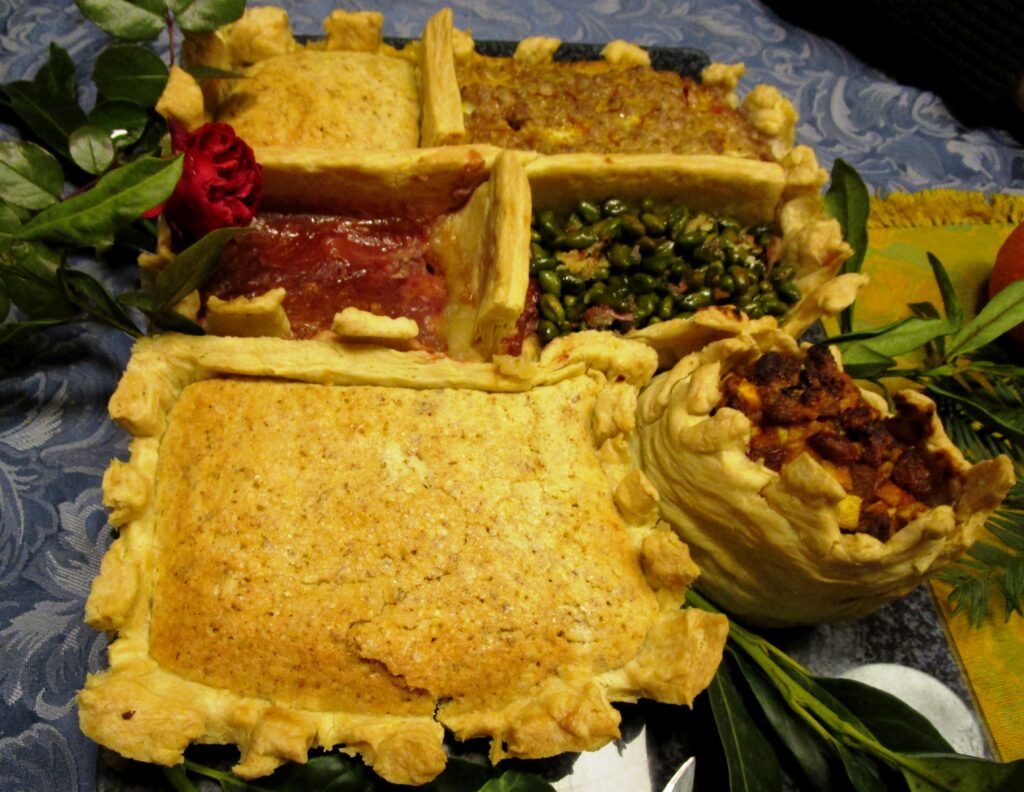 A Pastry Castle
Family history married medieval cuisine when I baked a Christmas chastelet as the Moldenke castle. The idea came when I took an online medieval cooking class from eatmedieval. Part of the 13th-century Christmas menu we recreated highlighted a chastelet – a castle in pastry form filled with all sorts of goodies. No need to make the same castle we created, one of the teachers said. Pick any castle that has some kind of personal meaning for you.
I knew right then I had to create our family castle.
Moldenke Castle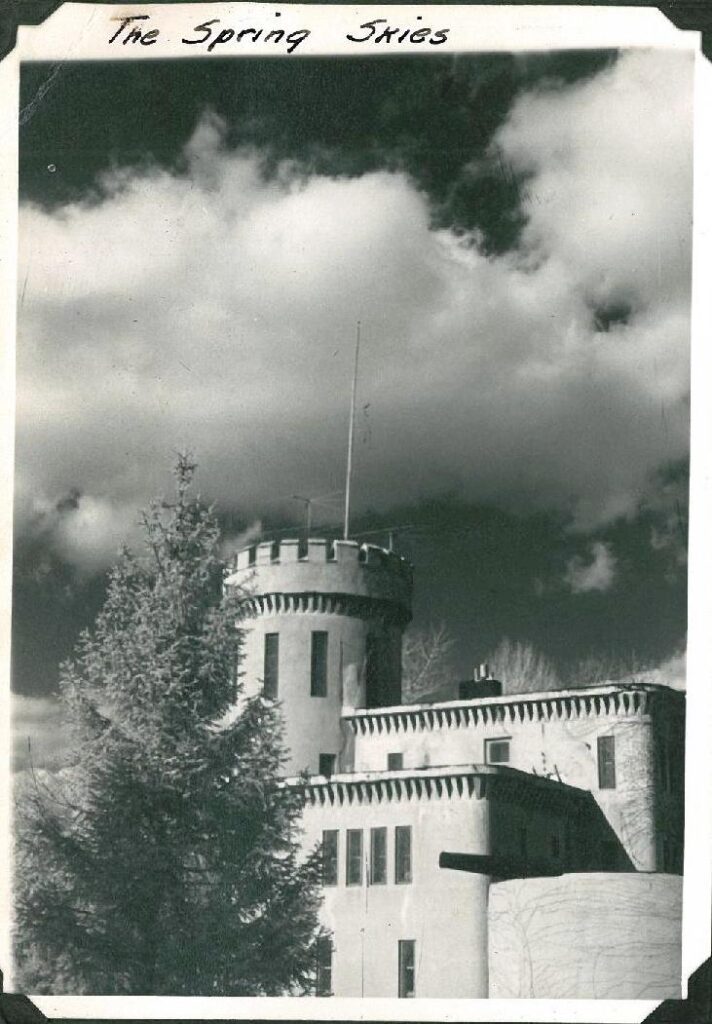 Excuse me, but a castle in New Jersey, in the United States?
You bet. A German metallurgist in New Jersey, Dr. Richard George Gottlob Moldenke, built a castle in Watchung starting in 1900. He finished it in 1930 and dubbed it "Elsinore Castle," but locals called it the "Moldenke Castle." Elsinore had nothing to do with Shakespeare's play Hamlet, in which he dubs the Kronborg Castle in Denmark "Elsinore." Moldenke castle's form differs sharply from Kronborg's imposing square form. Elsinore was probably a play on a Moldenke family name, Elise.
My Czech grandfather, Jiří Hurych (anglicized as Jerome Herrick) purchased the Moldenke castle in 1945 and moved my grandmother, mother, and two uncles in. Jerome was a research scientist and used the castle's large annex to set up his research laboratories. My mother loved the adventure of growing up in a castle. Unfortunately, it's no longer in the family. The Moldenke castle burnt down in 1969 and my grandfather sold the property to developers.
Nevertheless, the castle offered a fun opportunity to recreate a medieval Christmas treat and remember each family member individually. I took the second story floor plan, where the bedrooms were, and individualized the fillings as a memorial to each person.
My Family's Individual Fillings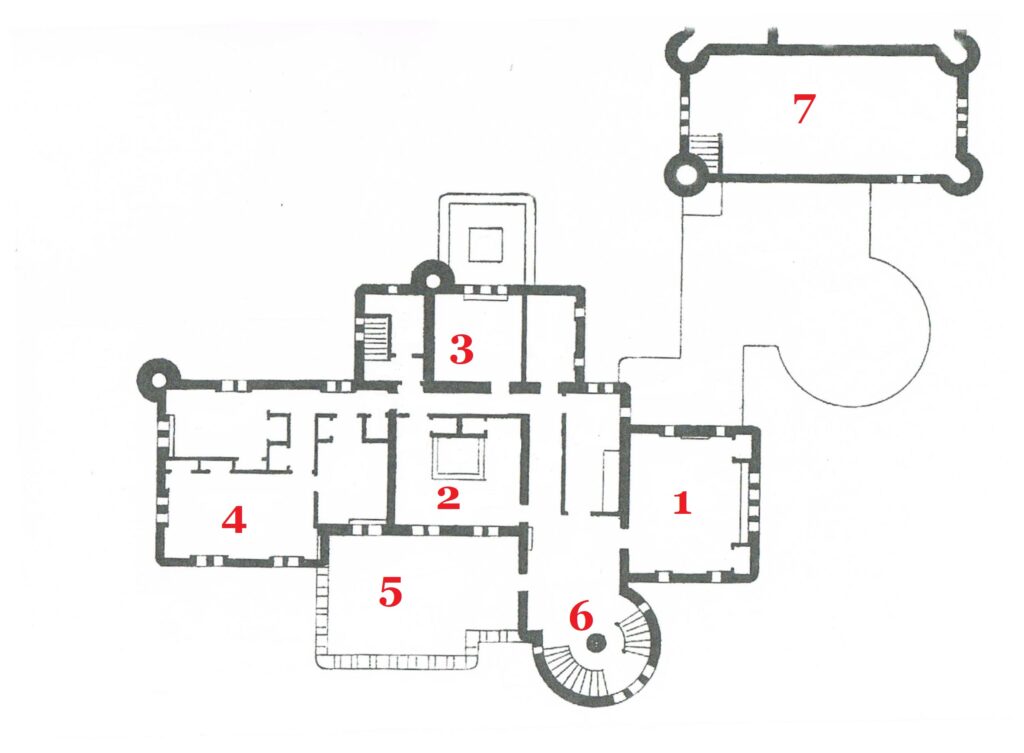 My grandparents Jerome and Rose slept in room 1, the master bedroom. As the foundations of the family, I gave them the heartiest filling – hard-boiled eggs and pork sausage. My mother was in room 2, with a skylight in the center. I filled her room with a pistachio filling because she loved pistachios.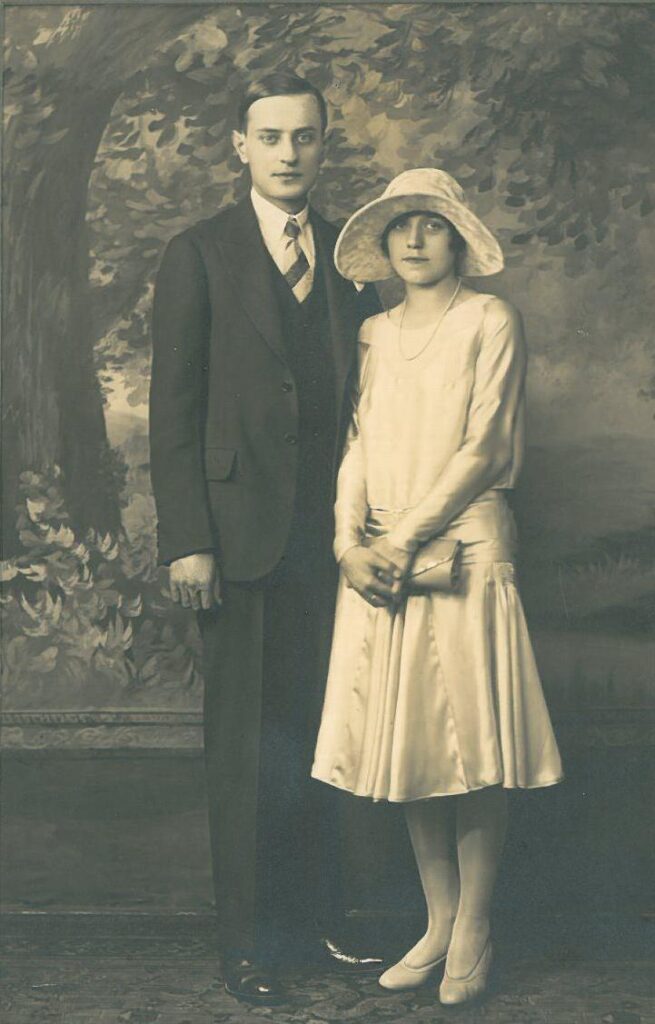 Uncle Jerry and James Bond
Uncle Jerry, who had room 3, was an adventurer. His job took him to many countries, and over the course of his life he lived in Bermuda, Indonesia, and Saudi Arabia. In the 60s, while he was in Bermuda, he joined the scuba diving club. Eon Productions asked the club if they could dive as extras in a scuba diving fight scene for their new James Bond film, Thunderball (also filmed in the Bahamas). If you watch this clip of Thunderball, Jerry swims closest to the camera at 1:49-1:50. We can tell because he tied a red ribbon around his ankle to identify himself later. At the post production party, Sean Connery patted him on the back and asked, "How're you doing, Jerry?" Jerry was so amazed that Connery remembered his name he became an instant Sean Connery fan. So Jerry got the almond cream, shaken, but not stirred.
Uncle George, the Practical Joker
Uncle George slept in room 4. He was a practical joker. I remember well his I-found-a-finger-on-the-street trick. He took a small box, cut a hole in the bottom and stuck his finger through it. He then doused his finger with ketchup and told us kids he's found a bloody finger on the street. As we gathered around to look at it in shock, he started wiggling his finger. George got the red egg custard filling to make it look like that red, bloody box. I colored it with sandalwood and beet juice.
Number 5 was a tiled roof where my mother liked to sunbathe. I used almond cream for that. And the five-story tower, number 6, got a mince meat filling. Number 7 was the annex and research labs – not so medieval – so I left that off to simplify the pastry.
Questions, Questions
Patterning my chastelet after a family home proved to be a great way to introduce my adult sons to some family history. They knew about the castle, of course, but the various fillings tied to individual family members led to a variety of questions.
What other practical jokes did Uncle George play?
How could our great-grandfather afford a castle? What kind of research did he do?
Where else did Uncle Jerry live? Was he ever in another Bond film?
All in all, it was a great way to kick in the New Year. Thanks, eatmedieval, for the idea.
Happy New Year, everyone, or as my Czech grandparents would say, stastny Novy rok!