Crème Bastard
"Crème Bastard" has been christened as a Game of Thrones recipe, all because of a passage in George R.R. Martin's book. He describes the menu at the Lord Commander's table at the Wall. Dessert consisted of "bowls of iced blueberries and sweet cream." The Feast of Ice and Fire: The Official Game of Thrones Companion Cookbook interprets the sweet cream as Crème Bastard, alluding to a major character's presence at the wall: Jon Snow is thought to be a bastard.
Although Crème Bastard would taste great with blueberries, it has nothing to do with the fantasy saga. Bastard is an old English word for custard. You'll find the real recipe in the British Library (MS Harleian 279). It dates back to the middle of the 15th century. The recipe is simple. You whip egg whites, simmer them with milk, add sugar, and then strain it.
You Know Nothing, Jon Snow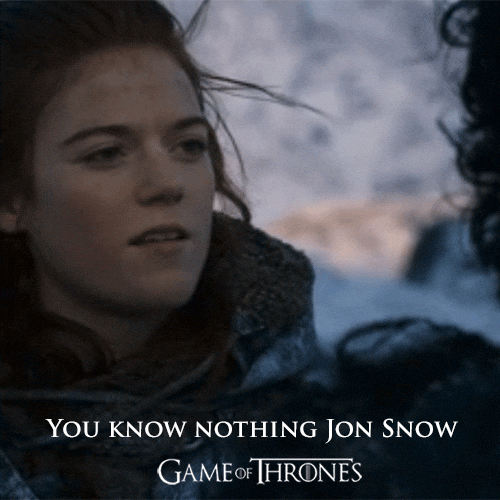 At least, Jon Snow, you know nothing about how to make Crème Bastard! I can recommend eatmedieval and its online course, A Taste of Christmas Past, offers a video tutorial on how to assemble one. I'm allergic to milk and had to substitute almond milk and oat cream. It turned out foamy and slightly sweet with a delicate spice flavor. Because real milk acts different than almond milk, I skipped the straining process, blended it with an immersion blender, and sprinkled date sugar and nutmeg on top. My family sipped it through straw spoons and declared the non-diary Crème Bastard a success. Whew.
Eatmedieval
Eatmedieval is a cooperation between Andy Hook, owner of Blackfriars Restaurant in Newcastle (Blackfriars is in a Dominican friary's former refectory, making it the oldest dining room in the UK), and Giles Gasper, a professor of high medieval history at Durham University. They put together a menu for their course, based on the 1289 Christmas menu for an English bishop, recipes from the archives, and interpretations from Andy's chefs.
When I started the course, I wasn't so enthused about listening to a history professor. It's not that I'm not interested in history. I've published an award-winning book about a historical true crime with a university press, after all. It's just that when you log in to an online cooking course, you've already sharpened your knives, preheated your oven, and uncorked your wine and spices. You're primed for the cooking demonstrations, not the history lessons.
A History Professor for the Win
That impression ended about eleven seconds after Giles Gasper opened his mouth. In broad strokes, he painted colorful images of a medieval Christmas feast. In a live question and answer session on Zoom, he answered volleys of questions with the ease of a professional tennis player in a match:
Would the bishop have served his feast in courses in 1289? asked one participant.
No, all the dishes would have been placed on the table at the same time, with more and better dishes on the high table.
Did the bakers ever shape their pastries into gargoyle shapes for the entertainment effect? asked another person.
It's possible. Gargoyle shapes on a fountain have been documented.
How did spices like long pepper and grains of paradise find their way into England?
On the spice routes, a combination of sea and land routes, and then from ports like Alexandria to Venice, and then across Europe.
Giles inspired me to look up Durham University's website and see what it would cost me to get a master's degree there. Maybe I could do it remotely from here in Germany. Heck, I even know that medieval theme I'd write my thesis about – the evolution of the vintner's bush. The price tag, though, invoked the voice of reason: First, I'd need a bachelor's degree in history before getting a master's, and perhaps more convincing – why on earth would I shell out ten thousand pounds to study at an English university when German universities are tuition-free?
The voice of reason won – but my having briefly considered studying at Durham University underlines how fascinating the historical aspects of this cooking course were.
And with that, I'll raise my glass of Crème Bastard and wish you ein frohes Neues Jahr!