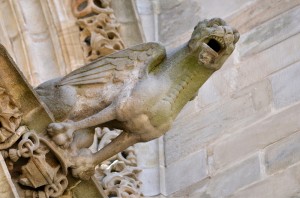 City Walls and Streets
Cobblestone streets, narrow alleys, and looming city walls. Those features of medieval city planning we consider quaint today influenced criminal investigations – and the perpetrator's ability to escape – right up to the 19th century. One of factors was how the houses were situated on the streets. Take a walk with me through some of Europe's old towns and I'll show you what I mean.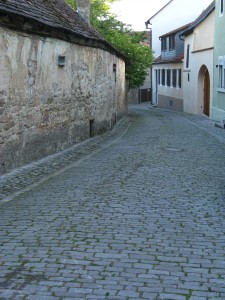 Hue and Cry
Consider the hue and cry. If you were the victim of a crime in medieval Europe, you were expected to cry out for help. (Crying wolf is a form of the hue and cry for shepherds in the countryside.) Townsfolk who heard you were in turn required to assist you and help catch the culprit (or wolf). And if they caught somebody, the investigator's job was half done.
Impact on Historical True Crime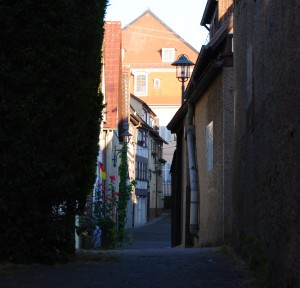 The hue and cry worked much better in town than in the country. People lived closer together and were more likely to hear you. But the city structure played a role too. Houses were built bordering the streets. In a charming article about the hue and cry, Emise Bálint* pointed out that because of their layout, buildings and walls better carried the ringing echoes of the cry down the streets and alleys. Where the sound didn't get swallowed up by trees and shrubbery in front of the houses, a cry for help worked better.
Can you think of a case where the structure of a town played a role in the success of a criminal investigation?
*Emise Bálint, Mechanisms of the Hue and Cry in Kolozsvár in the Second Half of the Sixteenth Century, in Cultural History of Early Modern European Streets (Riitta Laitinen & Thomas V. Cohen, eds.; (Ledien, Bosten: Brill 2009) pp. 39-62.
Text & images © Ann Marie Ackermann, August 2014 except for first image; shutterstock.com
Merken