Spices, spices spices!
Sour and hot, the two flavor directions of the medieval cuisine, brand the food as distinct. Gaining a working acquaintance with unfamiliar medieval flavorings was far and away the best part of my online cooking class with eatmedieval.
A number of the dishes we learned create the hot flavors with grains of paradise, long pepper, galangal, ginger, juniper berries, and regular black and white pepper. The first three were new to me. Wine, vinegar, and verjuice lent the sour flavor. The latter was new to me and the most intriguing. Vintners make verjuice by pressing unripe grapes. That makes for a highly acidic juice that was popular in the Middle Ages. It's still used in French and Middle Eastern dishes and is enjoying a comeback in Australia. Verjuice is not so popular in Germany, but I'm lucky enough to have a verjuice vintner in the region, Magdalena and Roland Grimm in Bietigheim-Bissingen. (It's called verjus in German.)
Other medieval flavorings we worked with were sandalwood (also used as a coloring) and hyssop.
Venison Steaks with Medieval Flavorings
We married the verjuice with juniper berries and grains of paradise to spice up these venison steaks. The recipe is taken from a mid-15th century English collection (British Library, MS Harleian 279). I made these venison steaks with Muskat-Trollinger Rosé and paired it the medieval flavorings we learned in the course. I served the steaks with with broccoli rabe and potatoes.
Haghof in Kirchheim am Neckar
I like to purchase my produce at the Haghof. This organic farm also runs a family grocery store with regional organic produce. It's my go to place for vegetables, fruit, flour, honey, and all sorts of other goodies.
Jillian (Jill) and Roland Gamnitzer have been running the Haghof for almost 39 years. Although they're retiring at the end of the month, they'll still live on the farm. Thank goodness the new farmer taking over will keep the store open. Jill's from England and speaks both German and English and it's fun to chat with her in both.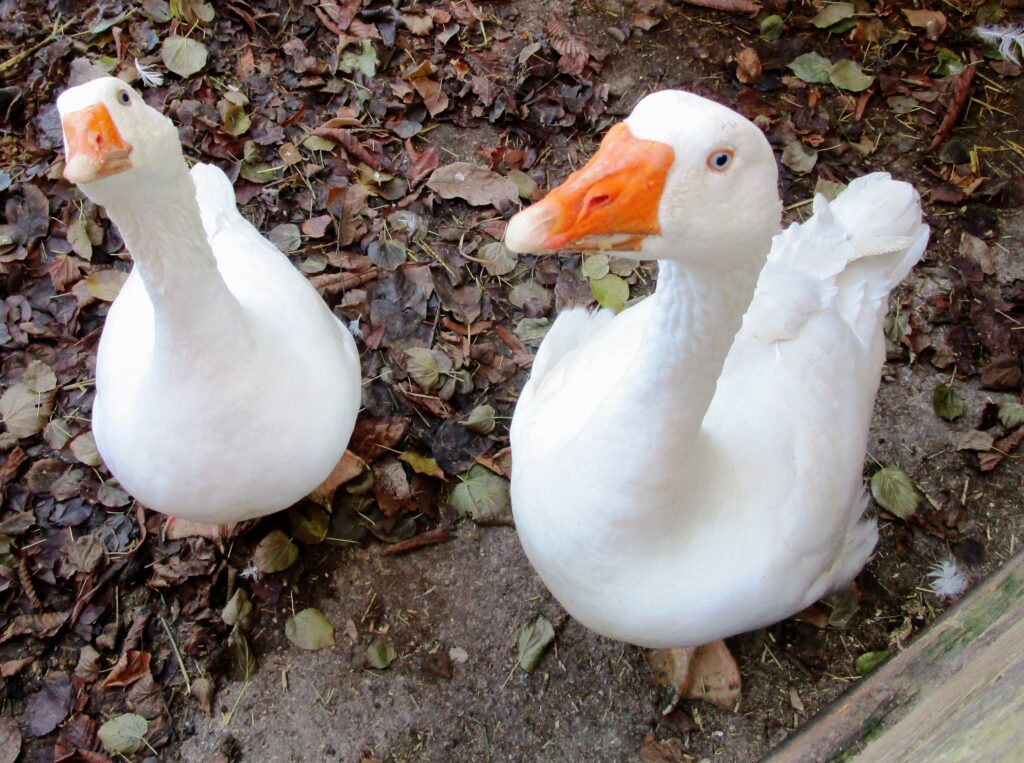 I can't talk about the Haghof without mentioning Gerritt and Gerlinde, the Haghof's pet geese, who always give me a warm welcome. Over the years, they've come to know me, and if they're not locked in their stall, they'll wait at the grocery store door for me to come out, knowing I'll offer them some treats. If they're locked in, I'll feed them bread in the stall. Gerritt will eat out of my hand.
Gerlinde will, too, but only if Gerritt isn't looking. It's a goose thing. He sees it as his job to protect her, and no one gets to the goose without going through the gander. I respect that to remain friends with him, but Gerlinde sometimes sneaks a few nibbles from my hand.
Have you ever tried verjuice, grains of paradise, or any of the other medieval flavorings mentioned?