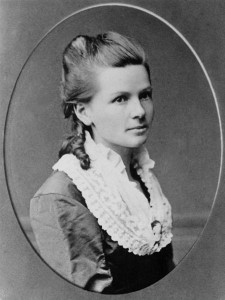 She left a note for her husband on the table.
It was early in the morning of August 5, 1888, and her husband was still sleeping. She purposely didn't mention her means of transportation. Bertha Benz just wrote that she and their two sons, Eugen and Richard, had already left to visit Pforzheim, Germany, 90 km (55 miles) away. It wasn't until Carl Benz (of Mercedes-Benz fame) checked the workshop in his factory that he realized his family hadn't taken the train.
His new invention was gone.
As one recent German documentary pointed out, Bertha had just committed the world's first car theft. But this was a true crime we can all stand up and cheer for.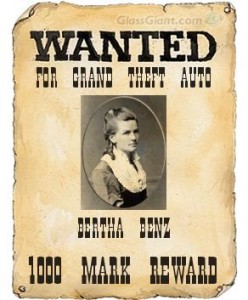 Bertha Benz Made the First Road Trip in the History of the Automobile
What Bertha did was a pioneering undertaking. Her husband Carl was a brilliant engineer and had designed the world's first automobile in 1885. Bertha believed in the importance of his invention. But Carl didn't have good business acumen and his product wasn't going anywhere.
Bertha knew instinctively what every modern business knows today: Marketing a product requires different skills than designing one. The only thing lacking was the definite proof that the vehicle was reliable and could also master long-distance routes. And Bertha had a great marketing idea: She and her sons would drive the car from Mannheim to Pforzheim and show the world what it could do.
Inventing Brake Lining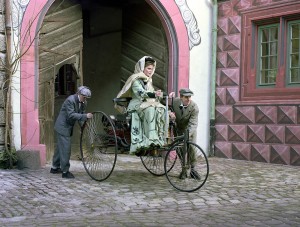 Bertha Benz and her sons pushed the car out of the workshop and started it only after it was out of Carl's earshot. Once on the road, the threesome had to conquer novel problems. It made about 9 mph. At 2.5 horsepower, the car wasn't strong enough to climb steep gradients and they had to get out to push it. Going downhill, the car burnt out the brake shoes, but Bertha knew what to do. She stopped off at a cobbler and asked him to fit the brake shoes with a leather lining. In so doing Bertha Benz became the inventor of brake lining.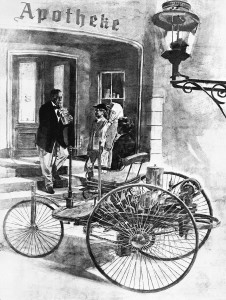 World's First Gas Station
She underestimated how far the fuel would bring them, but it wasn't a big problem. Pharmacies sold fuel back then. Bertha Benz bought gas several times along the way. She made her first fuel purchase at the Stadtapotheke (City Pharmacy) in Wiesloch, Germany, and it still proudly displays a sign that it's the first gas station in the world.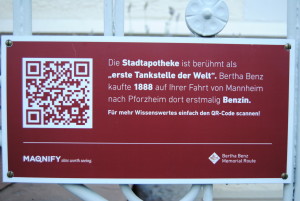 In Wiesloch, people gathered around the vehicle to express their amazement. "Holy sandbag," a green grocer is purported to have yelled out. "That's a woman up there!"
Bertha and her sons telegrammed Carl along the way to let him know they were alright. They arrived safely in Pforzheim by dusk and returned to Mannheim several days later.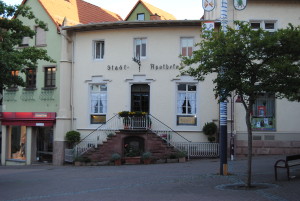 How Bertha's Drive Changed History
Carl Benz was livid about Bertha's trip, but he eventually changed his mind. "Following the first shock," he wrote in his memoirs, he "felt an inner pride." Bertha's "test drive" results also presented new engineering challenges. Afterwards, Carl fitted the Benz Patent Motor Car Model III out with a new gear and a better brake. And sales stepped up following Bertha's round trip to Pforzheim.
The rise of Benz's motor factory to one of the great automotive manufacturers in the world would scarcely have been imaginable had it not been for Bertha's courage. Her publicity stunt sounded the prelude to the Mercedes-Benz success story.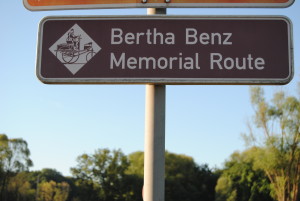 Germany now has a Bertha Benz memorial route, marked with these signs, so that drivers can take the same trip Bertha did.
The world's first automobile a road trip, the world's first auto theft, and the invention of brake liners. Bertha Benz, the first woman driver, accomplished all three in one trip. Which feat impresses you the most for a 19th century woman?
Literature on point:
Johanna Lutteroth, Bertha Benz' große Autofahrt, Spiegel Online
Daimler press kit, Bertha Benz and the world's first long-distance trip in an automobile