A black shape emerges from the misty shadows of the night and slinks up to the door. A glint of light flashes from a knife. There's a scratching sound as the man begins to whittle a symbol into the wood. You probably won't be able to read what he's carving, because it's in a centuries-old secret language: the tramp signs of Europe.
Frequently used from the 17th to 19th centuries, these symbols provided secret information to other criminals and vagabonds. Tramp signs told which houses provided refuge and which were dangerous. Even if a criminal was illiterate, he could still read these symbols.
By the 20th century, law enforcement had deciphered many of the symbols. Here are few listed in a criminal investigator's handbook: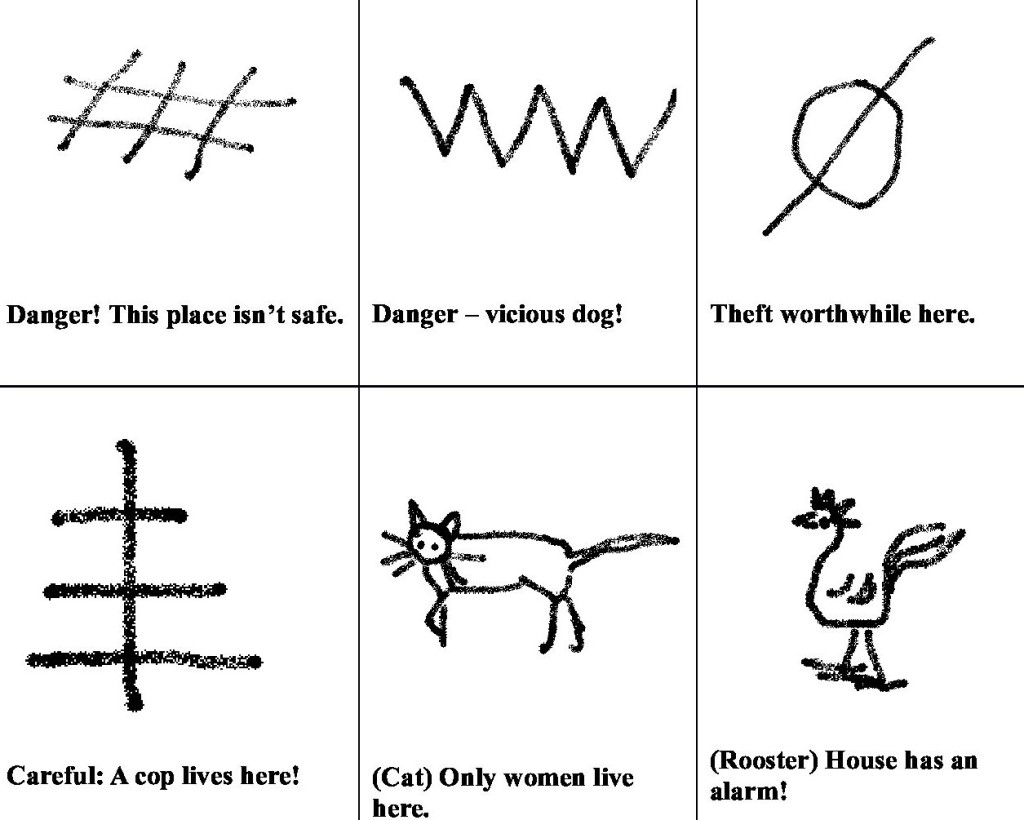 Some of these symbols became the basis for the hobo symbols that flourished in North American starting in the late 19th century and through the Depression. Compare the tramp signs above to some of these hobo symbols from North America:
In Europe, however, tramp signs were also used by mischief-makers who were much more dangerous than hobos. Some tramp signs would tell a criminal which house to burglarize, which to burn, or even which occupants to murder. Here are two ominous examples from 19th century Europe: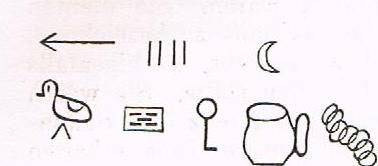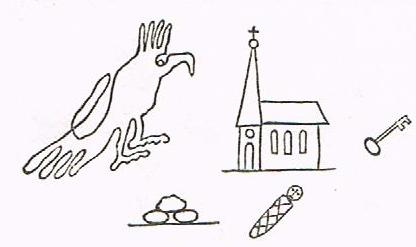 In the modern age of cell phones, the need for such communication has largely died out, although police do occasionally still find tramp signs. In 2009, police in Vienna found several on houses, mailboxes, fences, and doors. You can view photographs here. One of the symbols used looked like an upside down table. That means "old people live here."
A modern variation of tramp signs is warchalking, symbols on streets or lampposts indicating the availability of an open wireless access point.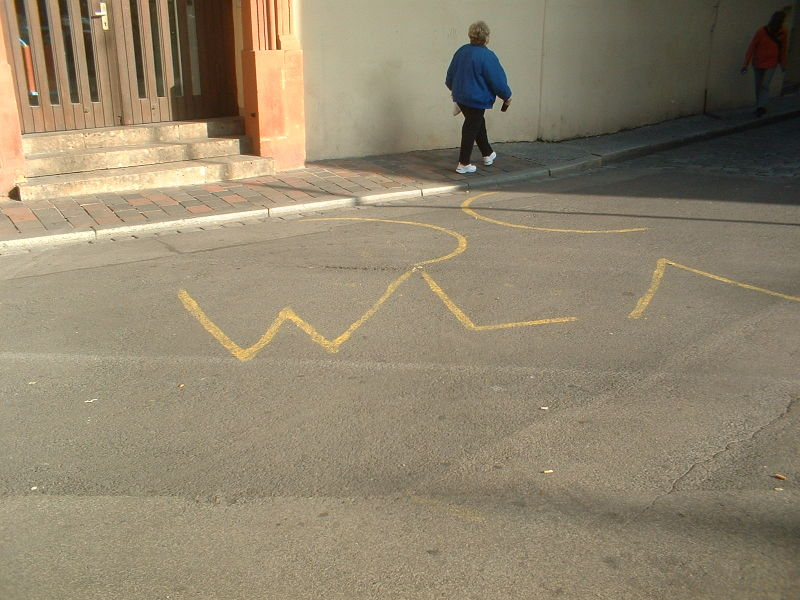 Have you ever seen secret symbols in a public place?
Literature on point:
Hanns Gross & Ernst Seelig, Handbuch der Kriminalistik (Berlin: J Schwietzer, 1954)
Hanns Gross, Handbuch für Untersuchungsrichter als System der Kriminalistik (Graz, Austria: Leuschner & Lubensky's Universitäts-Buchhandlung 1899)