Book "Death of an Assassin"
From bird watching to murder
From murder to Robert E. Lee
Coming on September 1, 2017….
Who would have thought a 150-year-old forester's diary could have opened such a door? It was like a key that fit an unused lock, and the rusty old door opened to murder.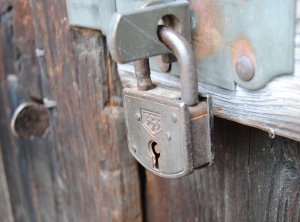 It all started with bird watching. I've enjoyed birds since childhood, keep a life list, and occasionally publish about them. When I suggested to my local German historical society that I write an article about the history of the town's birdlife, the chairman handed me the diary. "This might be a good source," he said. "Surely the forester mentioned birds in here somewhere."
There, between lamentations over his love life and his hunting escapades for grouse and snipe, the forester detailed how he helped solve a murder – a decades-old cold case. He had found a clue corroborating a newly proposed solution. Incredibly, that solution did not come from Germany. It didn't even come from Europe. It came from America, and the forester's clue helped convince the German prosecutor to close the case based on a tip provided in a letter received from Washington, D.C.
Both the American connection and the time lapse between the murder and solution mark this case as unique in the annals of 19th-century German crime. As a former American prosecutor, my interest was piqued enough to hunt down the original investigative file in the German archives and start tracking the perpetrator's escape to America through the American files.
I did not expect the murderer to lead me to Robert E. Lee. But he did. That means that one of Germany's most unusual murder cases is also American history. And it gives me the opportunity to tell part of Robert E. Lee's story packaged up as a historical true crime. That's the topic of my book project.
Kent State University Press will publish Death of an Assassin: The True Story of the German Murderer Who Died Defending Robert E. Lee in its True Crime History series on September 1, 2017. If you'd like to learn more, sign up for my newsletter below. I'll be giving you occasional updates leading up to the book's launch date.
Now available on Amazon and at Kent State University Press.
If you'll be in Germany any time soon, consider booking a crime scene tour with me.
Sign up for my bi-monthly newsletter for updates and exclusive background information you won't find in the book.
You'll find interviews with archivists, virtual crime scene tours, book reviews of my favorite books on true crime and American history. I'll be posting YouTube videos featuring interviews with experts of me presenting the crime scene and my research. People on my Email list will have access to those videos before I make them public.
Enjoy!
[follow_me]
Enter my Goodreads giveaway
Merken
Merken
Merken
Merken
Merken
Merken
Merken
Merken
Merken
Merken
Merken
Merken