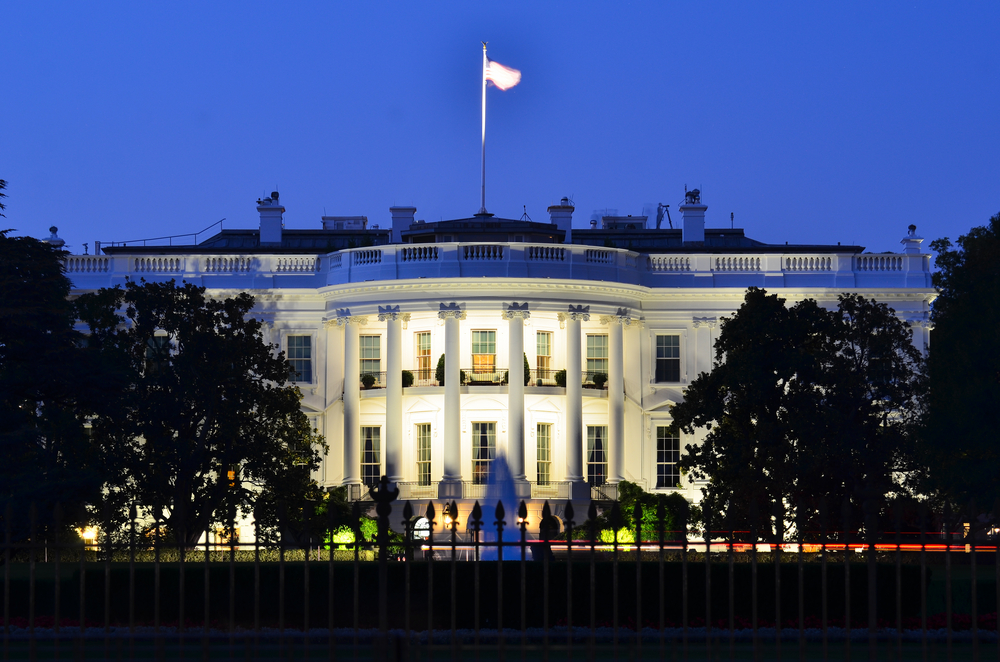 Winston Churchill encounters Lincoln: The most famous White House ghost story
What would you do if you stepped out of the bath tub stark naked – with only a cigar dangling from your mouth – to encounter the ghost of Abraham Lincoln standing in your bedroom? That's exactly happened to Winston Churchill, if you believe Washington lore. Churchill, who'd been visiting the White House during WWII and staying in the Lincoln bedroom, simply removed the cigar from his mouth and said, "Good evening, Mr. President. You seem to have me at a disadvantage." Lincoln, leaning against the fireplace mantle, smiled and disappeared.
Sir, I believe I am the only man in the world to have received the head of a nation naked.
The story is so famous it made both the Washington Post and a Fact Sheet from The White House Historical Association. But is it true?
Putting the White House ghost story to the test
Richard M. Langworth, a Senior Fellow of the Hillsdale Churchill Project, tackled the White House ghost encounter as a research question. He says the Churchill-Lincoln encounter evolved from a Churchill-Roosevelt encounter that really happened in December 1941 or January 1942. The Japanese had recently attacked Pearl Harbor, the United States had entered the war, and Roosevelt was hosting Churchill at the White House.
Yup, Churchill was naked, but it wasn't Lincoln he encountered
Roosevelt had just thought up of a great name to call a new international organization he wanted to found after the war: The United Nations. Excited, Roosevelt wheeled himself into Churchill's bedroom to share his idea. He entered just as Churchill stepped naked from his bathroom. "The Prime Minister of Great Britain has nothing to hide from the President of the United States," Churchill quipped.
One of Churchill's bodyguards and one of his secretaries confirmed the story, so it's likely true. Although Churchill publically claimed to have had at least a bath towel wrapped around him, he did tell King George VI when he returned from Washington, "Sir, I believe I am the only man in the world to have received the head of a nation naked."
Churchill turned down the Lincoln bedroom
Langworth also referred the White House ghost question to Lewis Lehrman, a Lincoln and Churchill scholar. Langworth says Churchill never stayed in the Lincoln bedroom. He didn't like the bed. Eleanor Roosevelt put him in the Rose Room instead.
Disappointed? Try some other White House ghost stories
That's one great ghost story shot down, but if you're up for White House ghosts during the Halloween season, there's apparently plenty of them. Lincoln's ghost has appeared up till the 1980s. There's also Mary Todd Lincoln, Willie Lincoln, Andrew Jackson laughing and swearing, Thomas Jefferson playing his violin, John Tyler proposing to Julia Gardner, his second wife, in the Blue Room, Dolly Madison fuddling around in the garden, and Abigail Adams hanging up her laundry in the East Room. Check out the Washington Post article and White House Historical Association Fact Sheet listed below.
My advice? Just try not to be naked when you encounter any White House ghosts. They might not be as understanding as Lincoln. (I can hear Dolly Madison and Abigail Adams screaming already.)
But at least you now know how the United Nations got its name.
Do you know any White House ghost stories?
Literature on point:
Theresa Vargas, "Is the White House haunted? A History of spooked presidents, prime ministers and pets." Washington Post, October 30. 2017.
The White House Historical Association, White House Ghost Stories (Fact Sheet).
Richard M. Langworth, "Churchhill's Ersatz Meeting with Lincoln's Ghost" and "Nothing to Hide: The Truth about Churchill's Naked Encounter," both on Langworth's website.